About Panorama Coaching
We work with a select group of corporate clients on a retained basis, providing executive and 

performance coaching, as well as psychometric reports and debriefs based on the Hogan suite 

of assessments.
Sarah Smyth, Director / Coach
Sarah is a Certified Professional Coach, who is accredited by the International Coach Federation.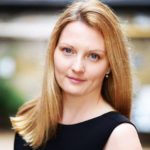 She is a certified Hogan Assessor. As an intuitive and empathic coach, Sarah's coaching comprises attentive listening with a warm, often funny, direct style that helps to bring out creativity, inspiration and motivation in her clients.
During Sarah's twenty-year former career in finance, she held management roles in brokerage, distribution and marketing, working for several global financial services firms.
A natural networker and connector, Sarah believes in making a difference to the organisations she works for. From becoming the first female trader at Macquarie Bank, to revolutionising equities marketing and distribution at Deutsche Bank and HSBC, she was instrumental in developing teams and businesses throughout her career. Her interest in coaching stems from her roles as a manager and mentor, and her experience developing strategic plans with and interviewing leadership teams around the world. She understands first-hand the pressures of the City.
Sarah holds a first-class BA Hons in Business Information Management and Finance from University of Westminster, and a PGDip in Management Studies from Birkbeck, University of London. Sarah trained with the Institute of Professional Excellence in Coaching (iPEC). Sarah's overriding philosophy is that you can do anything you put your mind to. A lifelong learner, Sarah also graduated from the prestigious Cordon Bleu culinary school with the Diplôme de Cuisine, and holds the top Wine and Spirit Education Trust award, the WSET Diploma. She has travelled the world, speaks Spanish and French, enjoys sailing and diving, and is a Freeman of the City of London. She lives in London.